Configuring Remote Hosts for Syslog
Syslog is the de facto standard for forwarding log messages in an IP network. All system log messages are written to local log files on SpamTitan Gateway using syslog and logs can be viewed in the Logs tab.
In addition, the log output can also be sent to a remote syslog server. This is useful for administrators who want to use their own software tools to view and analyze log files.
Go to Settings > Remote Syslog to specify a remote syslog server for mail, interface and messages log files. The remote servers defined must run a logging daemon compatible with the syslog protocol.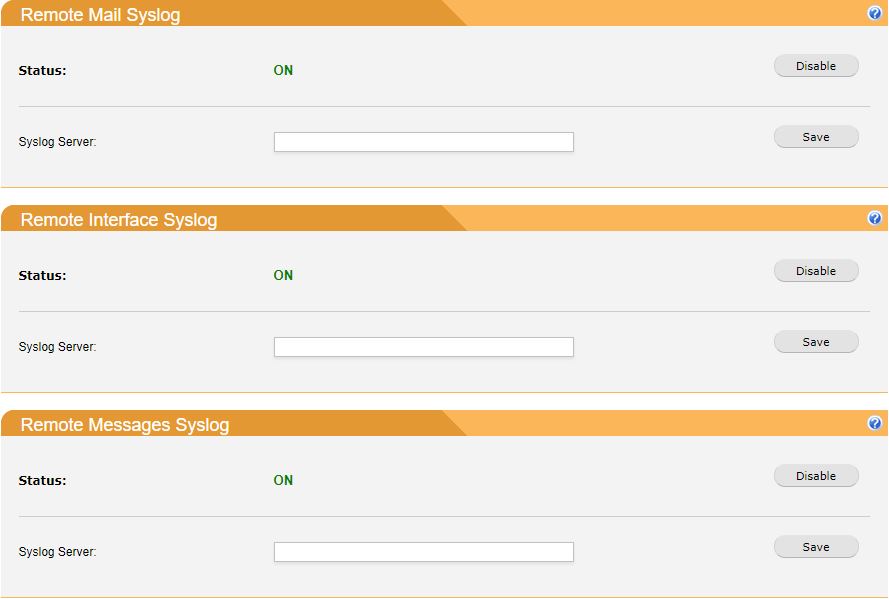 To specify a remote server:
Click Enable to turn the remote syslog status to ON.

Enter the remote server address in the Syslog Server: field.

Note

To specify a port, put a colon after the remote syslog address, and add the port number. For example, 192.168.3.120:5826

Click Save.