Managing Individual Devices
A device is an entity that can be configured to send DNS requests to WebTitan Cloud for filtering per your policies, such as an endpoint agent like WebTitan OTG 2. A device in WebTitan Cloud represents a single OTG 2 installation on a remote machine, such as a laptop or Chromebook. Devices are automatically created in WebTitan Cloud during the OTG 2 installation process.
Note
OTG stands for 'on the go' and is a roaming client used to filter content on machines that are being used outside your network.
Go to Settings > Devices to manage the devices associated with your WebTitan Cloud. Click the edit

icon in the Options column for a device to view more detailed information: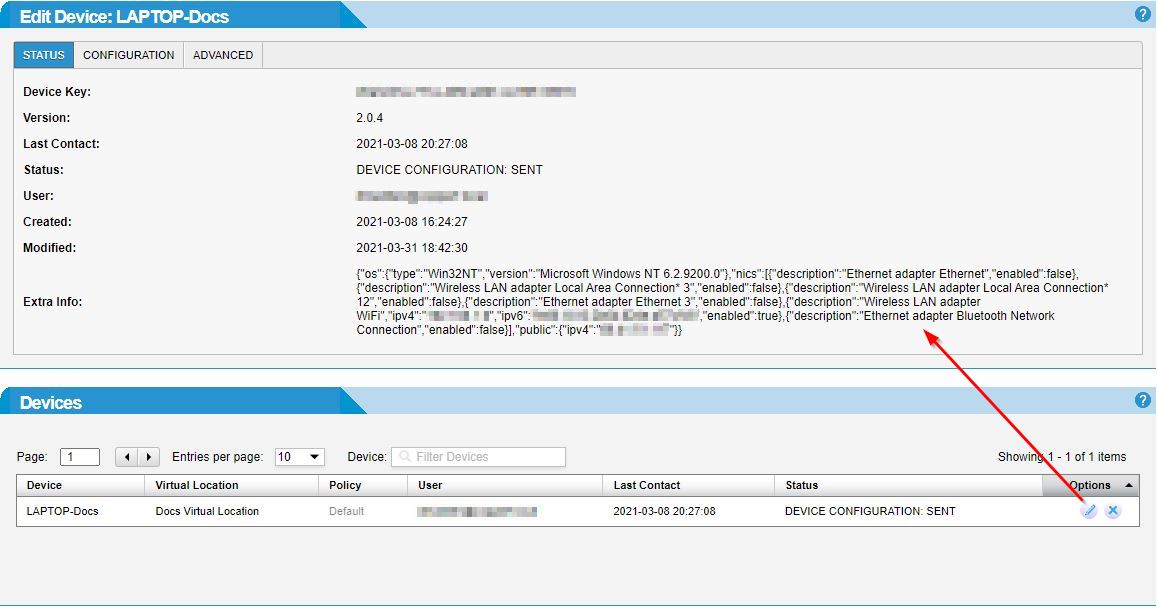 Go to Settings > Devices and follow the steps below to delete an individual device.
Click the delete icon in the Options column for the device you want to delete and the Delete Device window displays:

Select Delete Device to delete this device or Cancel to close the window without deleting the device.