Overview of Reports in WebTitan Cloud
Use the Reports > Reporting tab to generate, view, export and schedule various reports on the traffic through WebTitan Cloud.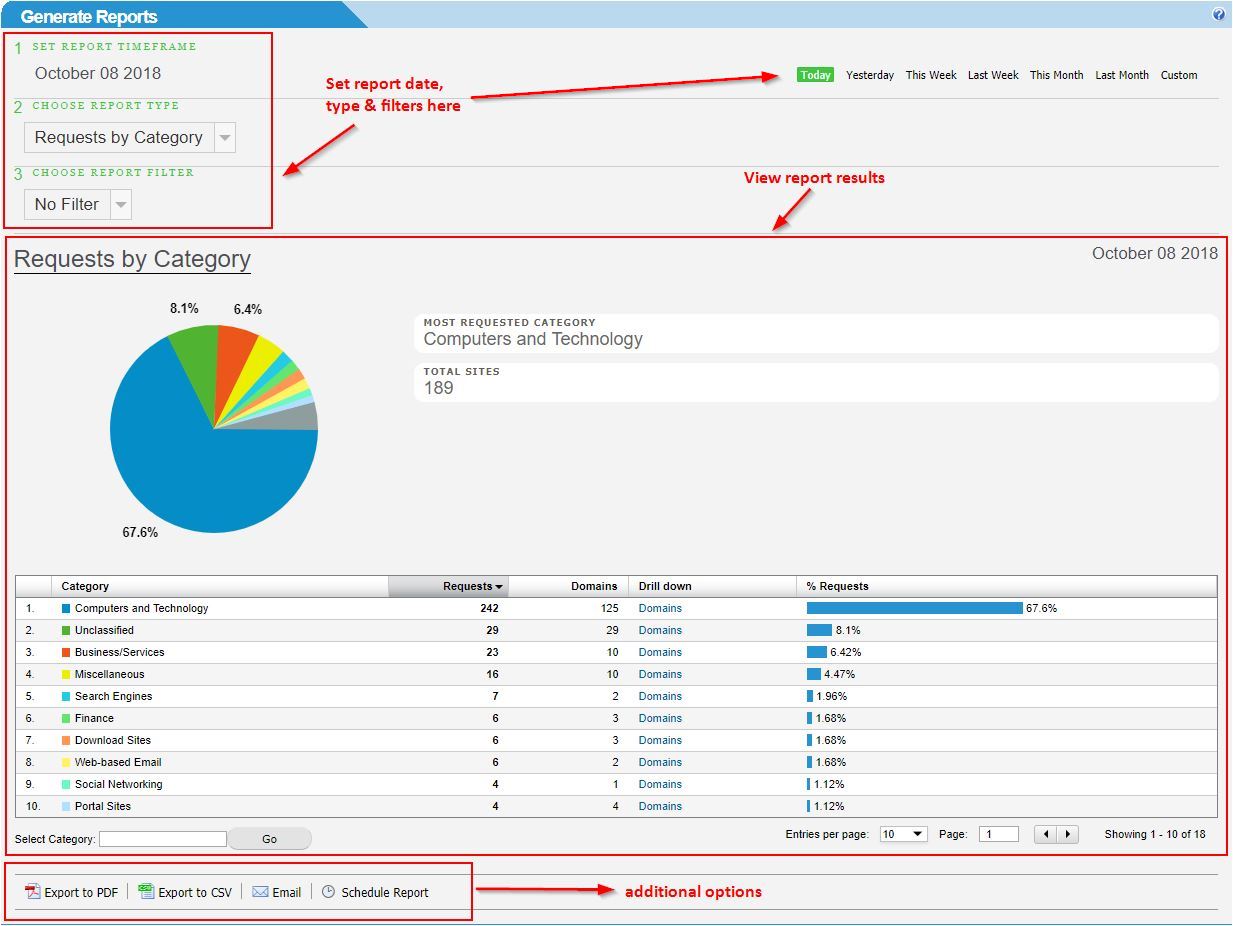 To learn how to create a new report, see Generating a Report in WebTitan Cloud.
Additional Report Options

Use the bar under the results window for additional options.
To export the displayed report as a PDF report, click Export to PDF.

To export the displayed report in CSV format, click Export to CSV.

To have the displayed report emailed in either PDF or CSV format, click Email. The Email Report window will display.

It may take several minutes to generate a report, so you may want to schedule a report to run periodically and be emailed to a specified email addresses. See How to Schedule a Report for more information.